Lowrance`s new HOOK2 fishfinder displays help anglers spend more time fishing and less time making sonar adjustments.

Plus, anglers using HOOK2 can cover more water in less time with wide-angle Lowrance® Broadband Sounder™ and CHIRP sonar coverage -- offering twice the coverage of most fishfinders.

Anglers will have an easier time staying on the fish as well, getting picture-like images of fish-holding structure beneath and beside their boat from Lowrance® SideScan and DownScan Imaging™.

At the heart of the HOOK2 fishfinder series is Lowrance Autotuning sonar -- a new, game-changing solution that eliminates the need for manual sonar adjustments by actively correcting the settings to ensure anglers get the best image possible. For those who want to step out of the Autotuning mode and tweak the sonar settings, a simple menu layout and easily accessible features make this a quick and easy task.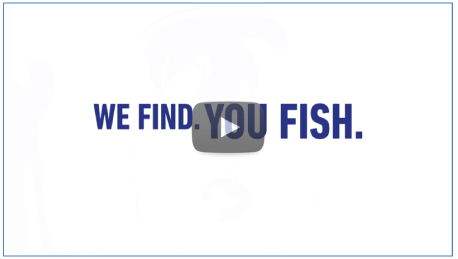 Now shipping, the new HOOK2 series is available in three value-priced model categories -- TripleShot, SplitShot and Bullet. TripleShot features 3-in-1 sonar with High CHIRP, SideScan and DownScan Imaging™; SplitShot offers 2-in-1 sonar with High CHIRP and DownScan imaging; and Bullet 4-inch displays offer proven Broadband Sounder with an eye-catching, new wide-screen design, providing additional detailed sonar history versus vertical 4-inch display models.

HOOK2 models are available in 12-, 9-, 7-, 5- and 4-inch sizes with most featuring full fishfinding/chartplotting capability and pre-loaded, high-detail mapping with 1-foot contours of more than 3,000 U.S lakes. Coastal models will be available with a US/Canada Navionics® Nav+ mapping card. HOOK2 fishfinder `x` models - with the exception of the sonar-only HOOK2 4x Bullet - include an accurate GPS Plotter for saving waypoints, following trails and navigating to favorite fishing spots.

To learn more about HOOK2 and locate an authorized dealer near you, please visit:
https://www.lowrance.com/lowrance/series/hook2/.